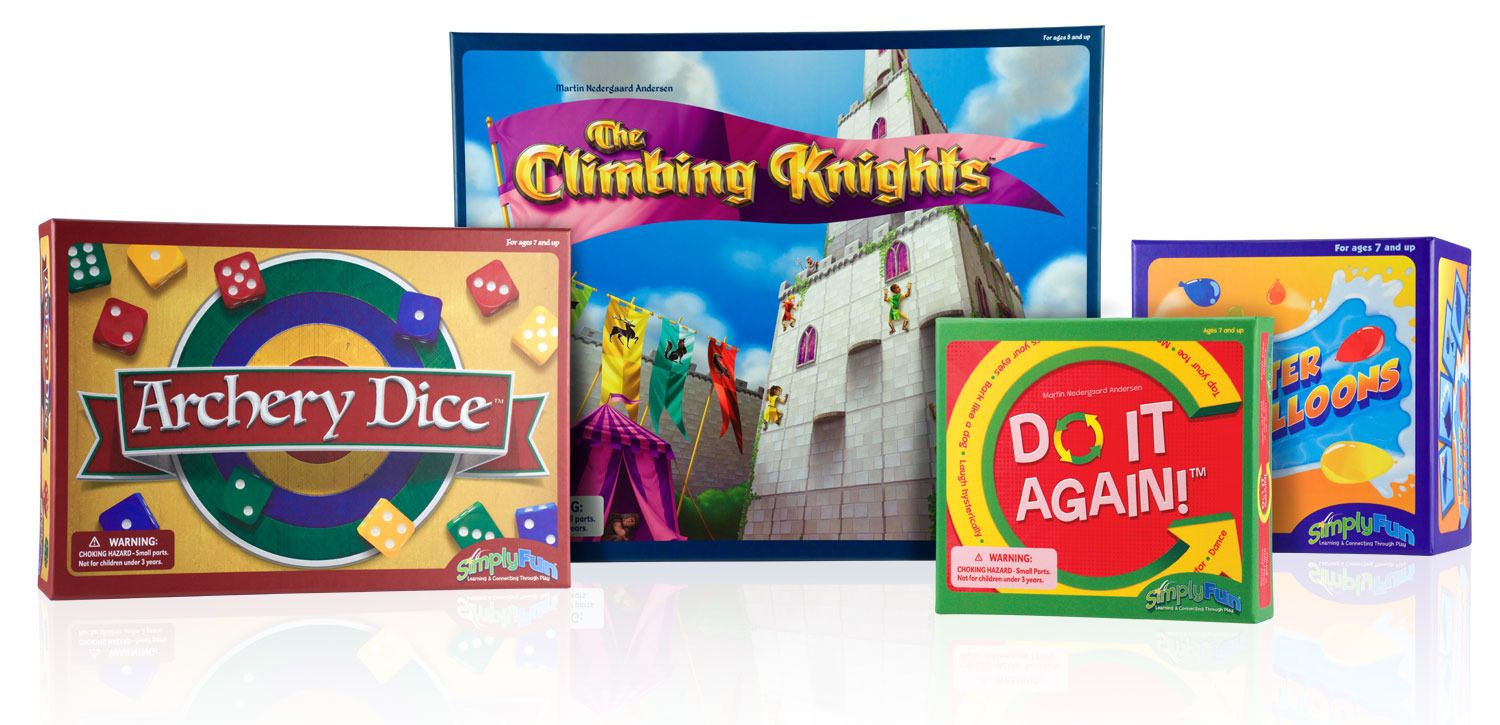 What is it?
My kids were excited from the minute I told them we would get to review a new game.
Archery Dice
from
SimplyFun
is for ages 7 and up, and 2-4 players. My kids are in grades PreK, 2nd, 5th, and 7th. I was hopeful that this would be a game they could all play together. It did not disappoint!
The object of the game is to claim 4 targets by landing your dice on them. Each player has 3 dice and a wooden disk to shoot from. You aim at the targets and flick the die with your finger. The targets have to be placed in a specific way, and the wooden disk must be a certain distance away from the targets. You can reposition where you shoot from after each round. A round is the time it takes for all players to shoot their 3 dice, in turns. It is possible to gain targets by stealing them from other players, and to reclaim a die that you have already shot by landing "doubles" (two of your dice with the same number). But be careful, you can "foul" a dice, rendering it useless for that round!
How did we use this?
I read through the instructions once, and felt slightly confused...there are a lot of "if this happens" sort of statements. So we started playing, and as we did, we would find a situation where we needed to look at the instructions again to clarify. While playing the game, the instructions became much clearer and we quickly figured everything out. I think my mind does better by just jumping in and seeing what happens. My son was sick the first day we played this so he read the instructions the next day and he figured it out just fine!
We discovered that there is some strategy to this game in how hard you need to flick the die. But all that changes when you play on a different surface! Playing on the table is different from playing on the carpet. The instructions suggest playing on a table, so you have clear boundaries if one die falls off. We set invisible boundaries when playing on the floor. It takes some practice to get the dice to stay on the target!
This game has become a family favorite. It can be played in 10-15 minutes, or less if you reduce the number of targets needed to win. The kids played a game with Daddy one day and he remarked to me later how fun it is.
The only problem we have found is the wooden disks are tight in the box! It's hard to get them out, even after using them for many weeks. But it's good that they aren't getting lost!
Will we continue to use this?
Yes, my children can play this game together, and they do often. We've played with friends a couple of times and everyone says the game is enjoyable. The box is sturdy and stacks nicely with other board games in our game closet. In fact, the whole game is made of good quality materials and I think it will last a very long time. I had never heard of
SimplyFun
before this review, so I wasn't sure what to expect. But I would recommend shopping with them in the future.
Remember that suggested age of 7 and up? Guess who was the first winner at
Archery Dice
in our house? The PreK kiddo! She's frequently asking someone to start a game with her.
All my children haved great things to say about this game, but my son asked to have his opinion included in this review. He said, "This game is SUPER fun!"
Where to find SimplyFun: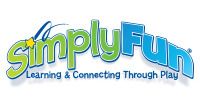 Facebook
Twitter
Instagram
Blog