We've fallen in love with
Heirloom Audio Productions
since we first reviewed one of their audio adventures. I am so glad we were asked to review another one,
Beric The Briton
!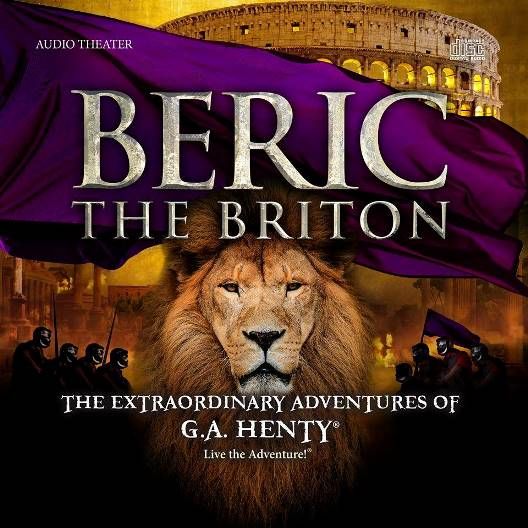 My kids have read G.A. Henty's book
Beric The Briton
. But they were not thrilled with it. They said it was harder to get into the story, so when this review opportunity came up they said they'd like to listen to it but weren't really excited about it. Interesting, because
Beric The Briton
is one of Henty's most popular novels! I love the morals taught in this story, and hoped that after my children heard Heirloom Audio's version they would be more interested.
We had a trip out of town planned soon after we received the CDs, which ended up being the perfect time to listen. Everyone loved the story! The kids asked to put the MP3s on their players the next day. Even Daddy enjoyed listening. He was glad he got to hear the entire story with us that day.
My kids have said they are glad we received this CD set. The story is pretty exciting and more interesting than they expected. We've also listened to the story at home, chapter by chapter. We used the study guide for this so we could better understand what is going on. My son told me twice, to be sure to include in my review, that Beric The Briton is much better than he thought it would be!
What is Audio Theater?
When you think of a book on CD, you might imagine a story being read to you. If you've ever read G.A. Henty you know that some can be difficult for young children to understand. The first time I read a Henty novel to my kids we stopped every other sentence so I could explain words. They loved the story, but it takes some practice before one is comfortable reading Henty's works (one of the reasons I LOVE Henty's novels!).
If a child already loves Henty's stories before they tackle his novels, they will have a much better chance of reading success. Enter
Heirloom Audio Productions
! This is not a dramatized reading (you can't follow along in Henty's novel), it is not simply an audio story either. This is an "audio adventure!" My husband says they remind him of old time radio shows. There is a background soundtrack, sound effects, a narrator, and all the characters of the story. It's like watching a movie with the visuals turned off. We use our imagination and see the story in our mind as we are listening! These CD sets really make the stories exciting.

What is included:
Beric The Briton is a story about when the Romans invaded ancient Britannia. The two main characters, Beric and Bodouc are captured by the Romans and go on to be trained as gladiators. Soon they meet the Emperor Nero.
We received one set of what is included in the Family Four-Pack. There are various levels of purchase, but this one includes many helpful bonuses. You can find some friends and family to order with you (or use them as gifts!) to purchase the set of 4. I think it would be awesome if Heirloom Audio made a multi-pack of 2 or 4 different CD sets (because I NEED the three we don't own!), but that is just wishful thinking. Anyway, back to the Beric The Briton Family Four-Pack:
Beric The Briton CD set - The only physical product you will receive (unless you choose to purchase MP3s only). This comes in a nice case and has 2 discs. There is also a flyer advertising other audio adventures.
Beric The Briton MP3 downloads - The same thing that is on the CDs, but downloadable as MP3 files.
Original Novel with colorful graphics - Heirloom Audio Productions has taken G.A. Henty's novel and added gorgeous graphics. This is a pdf download. The colors and pdf file make it hard to read on our e-readers, but it looks nice on a tablet.
Study Guide - Another pdf download. This is full color with beautiful graphics. I really wish there were a simpler version in black and white to print at home, but you can print the full color one. We did put this on our e-ink readers but it looks a lot nicer on tablets. The kids like to use this to follow along with the story. We pause after every chapter on the CDs and answer the included questions. This ensures that we all understand what is happening and why. This guide can be used as a mini unit study. There are Thinking Further and Defining Words sections for each chapter on the discs. These allow the children to build their vocabulary and encourage older children to think deeper about the characters and their actions. Other sections in the Study Guide teach about historical figures, ancient Roman life, and there are a couple of recipes to try. I appreciate the section that lists suggested books to learn more about the Britons and Romans. Also included is a Bible Study guide. This is helpful because the morals in the story root on the teachings of Jesus Christ.
Poster with a quote by Julius - Another pdf download. In full color, with beautiful graphics. Can be printed to hang up!
Soundtrack MP3 download - This is just the audio behind the story. It is nice to have this to listen to around the house!
Live The Adventure E-Newsletter - You receive access to this newsletter on the Heirloom Audio website. It has articles to read, crafts and recipes to make.
Promotion Poster - Another pdf download. This looks just like a poster you'd see advertising for a movie.
Behind-the-scenes documentary video - You can download this MP4 or watch it online. We enjoy watching the documentary video because it gives you a look at the creation of the story, and you can see the characters in action as they record their parts.
You can bring history study to life with
Beric The Briton
! Check out
Heirloom Audio Productions
' website for this story and others!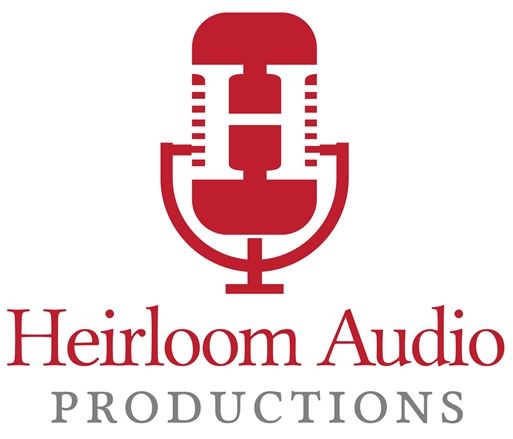 Where to find Beric The Briton: