The internet is such a useful tool, however it's also a scary place. The folks at
Accountable2You
generously gave some members of the Homeschool Review Crew accounts to use and review their accountability software. I chose the
Family Plan
and today I'd like to tell you how we've been using it.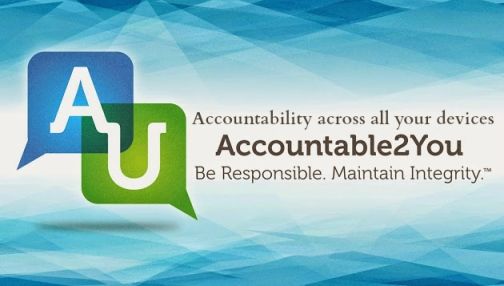 What is Accountable2You?
When it comes to internet safety, there are two types of software that are widely suggested for use: filtering and accountability. It is known that when a person is allowed to make their own choices while being held accountable for those choices, they are less likely to choose poorly. This software fulfills that need and can be used with a variety of settings and devices. The company offers free filter suggestions if you'd like to use that method as well.
The software tracks everything you do and determines if it is safe, questionable, or highly questionable. Reports are sent to an Accountability Partner. Certain types of reports arrive instantly others arrive daily. Your Accountability Partner can be your mom or dad, your spouse, a close friend, your boss, anyone you choose to support you in your desire to use the internet safely. And you don't have to have choose just one person!
We chose to use the Family Plan, but there are other plans available. Each has a per month subscription fee, the group and business plan have additional low fees.
Individual Plan: Works on up to 6 devices.
Family Plan: Works on up to 20 devices. You can even use this with a child away at college.
Group Plan: Works on 6 devices per user, each member is only $2.99 per month! Great for churches and other small groups.
Small Business Plan: For unlimited devices, each device costs 99 cents per month. The software works with VPN connections, and doesn't interfere with network settings.
I think it's really neat that this software can be used for groups or small businesses. What a great way to ensure trust in such settings!
The software works with a variety of devices - Windows, Mac, Android, Chrome, Linux, and iOS. iOS is unique, it does require the installation of the Accountable2You browser. I was absolutely thrilled to find how well it works with our Chromebook. Also, the software tracks use during private modes available in web browsers. It does not slow down your internet speed, and we would agree... no problems here!
Tell me more about using this software!
When I set up my account (and each time I log in) I see the screen below. The software is easy to navigate. In the Family Plan, each of my children have their own account. I have chosen to keep their passwords so they cannot change any settings. My husband has his password so he can manage his account, and I receive reports as his accountability partner.
I
first
set up my family members. In this portion of the website I create their user name, added objectionable and non-objectionable words, set time limit alerts, and view how many devices and partners each person has.
I chose to create an account for each person, but also an account for shared devices. You see, all my children use our tablets and laptop and the software is always running in the background (vs. needing someone to sign in for each use...that would be a pain!). So I have user accounts called Dell Laptop, Desktop, Kid's Phone, and Samsung Tablet in addition to each person's name. My husband and I have our Android phones under our own names.
The objectionable word lists are really nice. I set my account to alert immediately for the word "calligraphy". To test this I did a Google search, then clicked on a Wikipedia article and this was the text that came to my phone right away. I like that the software monitors words in articles that I'm reading, and not just what I typed in.
I receive a text right away for anything marked Highly Objectionable. You can also enable "Strict mode" on a device, which amplifies the ratings on each record. This means I would receive immediate alerts for any questionable activity. I found I like doing this for devices that the children might use when not near me (the tablet for doing online piano lessons, etc.).
The
second step
is to install on each device. The website has instructions for how to do this, complete with screen shots. This is where the user would sign in with the account you have already set up for them (or the account set up for the device, as we did). You can choose to exclude apps if, and your accountability partner will be notified of each app that won't be monitored. The account password must be entered for this feature. I have my children's passwords so they cannot change things like this.
For our Chromebook, each person can sign in to Accountable2You with their own account! We had each person log on and then I installed the software. It automatically runs each time they sign in on the Chromebook. It does not work for supervised users though, because they cannot access the Chrome store. My children use a Google account in my name until they are old enough to have their own. I love having this software to monitor what my children do on the computer, while still allowing them to make good choices.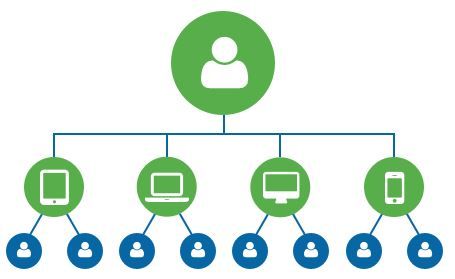 The
third step
is to set up partners. Each device can have its own accountability partners, and these partners can receive email and text alerts. In our home this meant that all of my husband's and my children's activity was reported to me. My activity was reported to my husband. I can choose if I'd like to receive reports daily, weekly, or not at all. I can also request instant text alerts.
Fourth
are the reports. I have set these to arrive daily in my inbox. These are thorough! This is the main report screen on the website. You can see my highly questionable red dot, the one for the term "calligraphy".
When I click on the Details for my report this is what I see.
Some of the activity reports I've received show a yellow dot for questionable activity. I've found that my husband and I trigger a lot of those right now as we research topics for elections. Some topics that have triggered this alert are marijuana, suicide, ghosts (it could have been paranormal), etc. I was searching for a natural skin care product and it triggered a questionable alert because the product had the word naked in the title. We even got a questionable activity report while we were listening to Bach! (see image below) The trigger words seem to be thorough!
Below is a portion of a time limit alert email that I received after a child was working on a writing assignment. I have time limit alerts set during the night and school hours so I know exactly what the children are doing online. I also get reports that look like this for my children's shared phone, which is set to "strict mode" as described above, with time limits. The software tells me when the screen was swiped on, when there is a notification for updates available, when the phone is connected to the computer, when the phone is restarted, and everything else that is done on the phone. I removed the strict mode setting when I realized how thorough it was, and I'm glad to know I can depend on this software if I ever need that much info!
The GPS tracking option gave me a little trouble at first. I turned this feature on on my children's shared phone but noticed it wasn't tracking anything, so I turned the feature on on my phone (Galaxy S7). It didn't track anything there either. I deactivated Accountable2You on my phone, then activated it again, hoping to "jump start" the tracking. I noticed a few days later that I wasn't receiving ANY reports from my phone! So I uninstalled it and reinstalled it, then turned on tracking through the phone app and then through the Accountable2You website. It finally started tracking! It shows a breadcrumb trail of where the device has traveled, and the color of the dot indicates how accurate the tracking is. I have a tablet with only a WiFi connection. I turned this feature on in the tablet and it tracked it too! I am impressed with this feature, I just wish it didn't give me so much trouble to make it work at first.
The one problem I see is that the software can be deactivated and removed from a device without the password. My children could remove it, though I would get a notification right away if they do. I understand having accountability here, but there may be some instances where the software should not be removed without the accountability partner's (and password holder) permission. Certain settings cannot be changed without the password though.
How does my family feel about this software?
No one in our family needs accountability software for addiction management reasons. We're continually teaching our children safe internet use and see this as another tool to help us make responsible choices. I feel accountability software is vital on any device. I told my children that the software was installed and explained what it would do. I then asked them to come to me if they came across anything online that they felt opposed our family rules, so we could work together and prevent it. I let them know that Accountable2You would report to me as well. They understood and were accepting of this software. They feel empowered because they get to make their own choices but they know they need to be honest. I still feel it's important to use filtering technology as well, especially with children who are still learning to navigate devices and the internet. Filters help prevent accidents and this software does not. Accountability software is akin to the "internal filter" that we're teaching our children to maintain. I've been very impressed with how this software works and what it tracks.
My husband mentioned to me that he likes having the software on his phone because it helps him think about how he wants to spend his time. Some news articles he might come across may have ads in them he doesn't want to see, or may not be a good way to spend his spare time reading, so he says it helps him think about using his time wisely. Right before I published this post he asked me how much this software costs. He said the price is reasonable and worth the cost, and we need to continue using this software! It really is worth it!
Accountable2You offers a 10 day free trial, and the family plan is just $9.99 per month. Try it out, I hope you like it as much as we do!
Where to find Accountable2You: